Whether you are visiting San Diego or it's the place you call home, summers are the time when families find themselves the busiest! And to add to all of the craziness, as the summer flies by, often times, so do the savings! To help make the summer as enjoyable for you and your family as possible – without breaking the bank – here is our list of free things to do in San Diego this summer!
Summer Concert Series
San Diego has a handful of free concerts that the whole family can enjoy through the summer months. Coronado Island offers Concerts in Spreckels Park every Sunday evening at 6pm. From soul to swing, each week offers something new and exciting while you sprawl out on your picnic blanket and snuggle in as the sun sets. If you're looking for an afternoon start time, check out La Jolla Concerts by the Sea from 2-4pm at the Ellen Browning Scripps Park at La Jolla Cove. These shows have been going on since 1984, and are as popular as ever! If you're looking for a Friday evening out, head over to University Heights for their Summer Series at the Old Historic Trolley Park Barn from 6-8pm. New and long time San Diego favourites play through July into mid August. What's better than free live music, sunsets, and picnics in the park? A definite recipe for a lovely summer's evening.
Summer Movies in Park
If you consider yourself more of a movie nerd than a music buff, San Diego offers a couple of great summer movie nights for free. Every Tuesday night through the summer at Liberty Station, Stone Brewing Company welcomes young and old out for an evening of film under the stars. If you're looking for more of a weekend family affair, the city of San Diego offers outdoor movies on Friday and Saturday nights from the end of May until the end of October. Pack your snacks and sweaters for Summer Movies In the Park in 4 different communities throughout San Diego.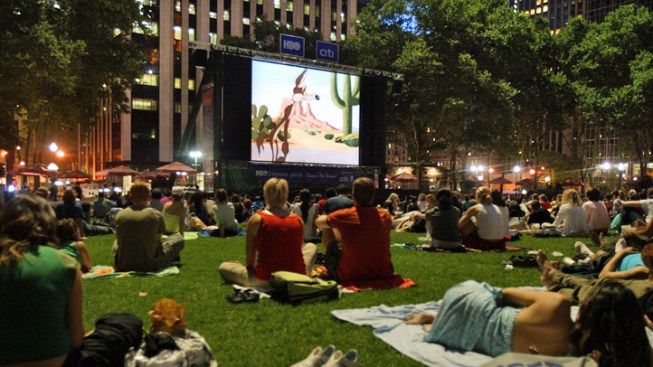 Balboa Park and Free Museum Days for Residents
Balboa Park is one of the most beautiful spots in the city of San Diego, in my opinion! If you are interested in strolling through parks, seeing beautiful trees, flowers, ponds and fountains and stopping for a bite to eat at one of the few lovely cafes or carts throughout Balboa, you're in for a treat. With lovely sights for grown ups and children to enjoy, it gets even better if you're a resident of San Diego or an active military member! Every Tuesday, a different Museum in the Park offers free admission, from the Science Center to the National History Museum.
Beach Bonfires
Snuggle up with your honey or with the kiddos and bring some hotdogs and marshmallows for roasting! A handful of beaches in San Diego – Mission Beach, Ocean Beach, La Jolla Shores and Coronado Beach – offer access to Free Beach Bonfire pits, and on those perfect San Diego nights they're a lovely way to end a beautiful San Diego day!
Farmers Markets
San Diego has an abundance of free farmers markets to enjoy. In a city of such health consciousness and creativity, it is no doubt nearly every neighbourhood has their own lovely market each week! Of course, the numerous stands don't give away everything for free, but there are many stations that offer free food and drink samples. And with live music to enjoy and a few dollars in pocket you can enjoy a sweet treat as you stroll from stand to stand and take in the lively atmosphere. Two of my favourites are the Little Italy Farmer's Market and the Ocean Beach Farmers Market, on Saturdays from 9am-2pm and Wednesdays from 4pm-8pm, respectively. If you're on the search for more, here is a list of free markets San Diego offers – you can go to one every day of the week!
What are you waiting for? Make some plans that won't break the bank but will help create a summer full of memories!
Warmly,
Ashley